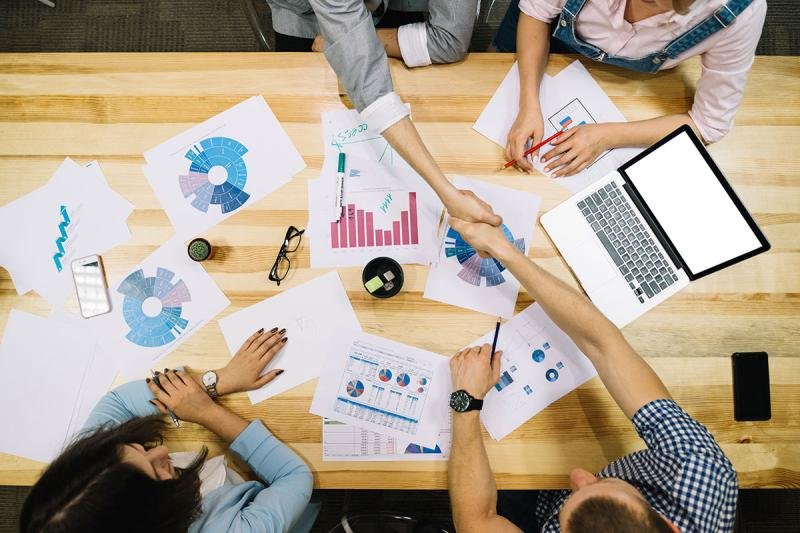 About 75% of the surveyed organizations are using some form of cloud-based service to run their business. This shows the rapid shift towards cloud-based software. Likely because it provides convenient access through a web portal. When it comes to HR software, cloud-based systems provide more flexibility in the workplace, paving the way for trends like remote work culture, which is currently needed for business continuity amidst the global pandemic situation. Some of the benefits of cloud-based hr software includes:
Easy to access Hr Software
One of the biggest advantages of a cloud-based HRMS solution is its easy accessibility. With good internet connection, a cloud-based HR software can be accessed from anywhere through any device. While working remotely, your employees can easily mark their attendance; apply for leave, and more.
Easy  installation and maintenance
A cloud-based human capital management solution is easy to install and use because it's hosted on the Internet. The software installation will be taken care of by the software provider, and after that, it's much like renting the service. All support and the vendor will provide customer care. The only requirement to use it is a stable Internet connection.
Hr software on cloud is Cost-effective
The subscription payment model of a cloud-based human capital management solution allows you to pay only for what your organization uses. Pay for what you want, when you want, and avoid huge licensing costs. The costs of upgrading are low as well.
Improved data security
Managing your employee database is one of the most vital functions of the HR department.  A cloud-based HR software ensures high-level data security, as most systems are now compliant with security standards and regulations. Software providers take care of the data backup, so you don't have to worry about losing your important information.
Greater customization
A cloud-based human capital management provides a personalized approach, allowing you to pick the features necessary to manage your workforce. As organizations are becoming more dynamic, this will also help you to improve your organization's HR operations according to the changes. The customization can be done easily by the software provider's support. With on-premises HR software, your IT department has to do much of the work, which can be time-consuming and tiring.
High scalability
The ability to scale is one of the primary features that make a cloud-based HRMS solution more desirable. With cloud-based software, you don't have to worry as you increase or decrease your organization's capacity.
Increased employee engagement
HR operations play a huge role in improving the engagement of your workforce and also helps the employees to maintain good work-life balance. Not having human capital solution, which empowers employees to have autonomy over their information, can hurt employee engagement. A cloud-based HR solution allows employees to access all their vital information and communicate with their peers easily. Providing 24/7 accesses to HR operations makes employees feel trusted and motivated.